When visiting Budapest, make sure to try out the newly opened Damniczki Ice Cream Shop next to the Basilica.
The owner, Balázs Damniczki has already had a successful business in Székesfehérvár, about 30 miles from the capital, when he decided, after having won several national ice cream and cake contests, to open his new shop in Budapest.
A good move, all I can say. I had the opportunity to try his ice cream, which are all exceptional. All 49 of them exactly, because you can choose from that many types of ice cream once you're in this beautiful shop.
And everything is natural here. No additives, colorants or other stuff you often find in food today. They even get their milk and fruits from local farms, and then process them in their own bakery.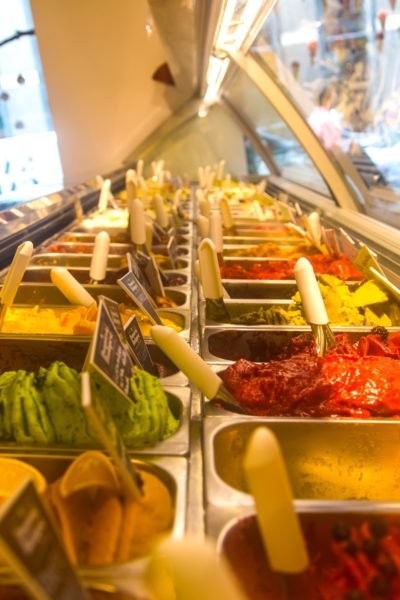 Damniczki Ice Cream Shop Location
This great ice cream shop is located at Hercegprímás utca (street) 17, just two blocks from Budapest Basilica and one block from Arany János utca subway station. Make sure to check them out!