Which are the best cooking blogs to follow in 2018 or 2019? I have to tell you, surfing the web you'll find the same food blogs everywhere in feature lists like this. Is this really true? Are there only 10-20 blogs that are worth to mention or feature in a best food blogs list?
I don't think so. So this might not be your typical "Best cooking blogs" list. These food blogs that I picked for you are not necessarily trendy. Might not have the best photos or the latest website design. But these are some recipe blogs that will surely give you some inspiration in the kitchen. Visit all of them today, and try a few recipes!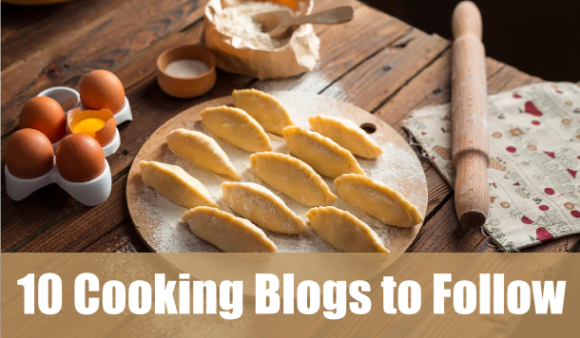 Cooking Blogs #1: Joy of Baking
As the name suggests, this is really a baking blog. You can find tons of baking and dessert recipes here. Stephanie also uploads one video with every one of her recipes, so they are supereasy to follow.
This blog is not your trendy website design with shallow content, but a must if you wan to learn how to make real desserts. In fact they just celebrated 20 years on the internet in 2018, which I think is pretty impressive.
Joy of Baking Cooking Blog links
Cooking Blogs #2: Maangchi
Maangchi is a wonderful Korean woman, and that's what she can teach you: how to cook authentic Korean food.
Maangchi Cooking Blog links
Cooking Blogs #3: Food Wishes
If you want to read entertaining recipes – or see entertaining food videos -, this is the blog you want to check out.
Food Wishes Cooking Blog links
Cooking Blogs #4: Laura in the kitchen
Laura is famous about her Italian-American recipes. Also what I like in this blog is that she is publishing recipes very often. Check it out and you'll always have some inspiration what to cook or bake.
Laura in the kitchen Cooking Blog links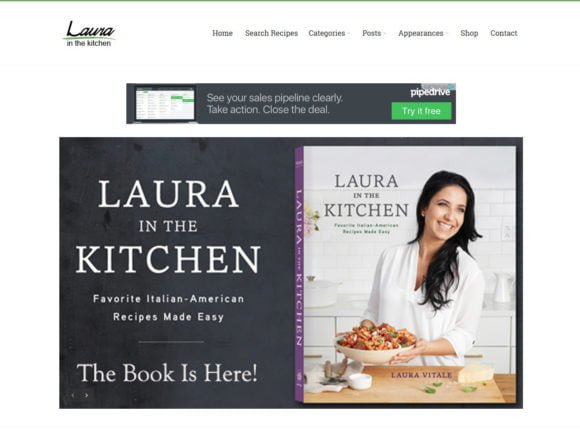 Cooking Blogs #5: Home Cooking Adventure
Very inspiring recipes and videos, mostly desserts though.
Home Cooking Adventure Cooking Blog links
Cooking Blogs #6: Bruno's Kitchen (The Real Deal)
A real French chef, living in America, and posting some jaw dropping recipes. I mean really. I don't understand why he doesn't get more publicity. Make sure to check out The Real Deal cooking channel and Bruno's recipes.

Bruno's Kitchen Cooking Blog links
Cooking Blogs #7: Cooking With Alia
A Moroccan lady with an Indian husband – Moroccan and Indian recipes, all authentic. What else would you wish in food heaven?
Cooking With Alia Cooking Blog links
Cooking Blogs #8: Bhavna's Kitchen
II have to tell you, I love Indian food. Vegetarian or with meat, it's one of my favorites. On Bahvna's food blog you'll find authentic, vegetarian Indian recipes.
Bhavna's Kitchen Cooking Blog links
Cooking Blogs #9: seven spoons
This one is for the pictures, really. I'm not a huge fun of concentrating your effort on the pictures as a food blogger, but sevens spoons blog is worth to follow even just to get some inspiration from their great pictures.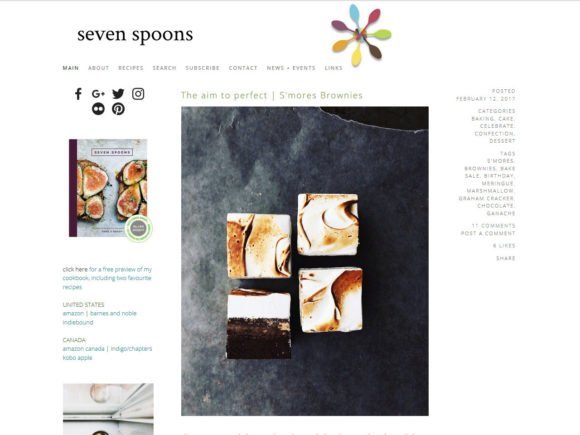 Seven spoons Cooking Blog links
Cooking Blogs #10: The Pioneer Woman Cooks
An interesting life story, New York Girl becoming a farmgirl. Her recipes, stories and also pictures are always inspiring.
The Pioneer Woman Cooking Blog links