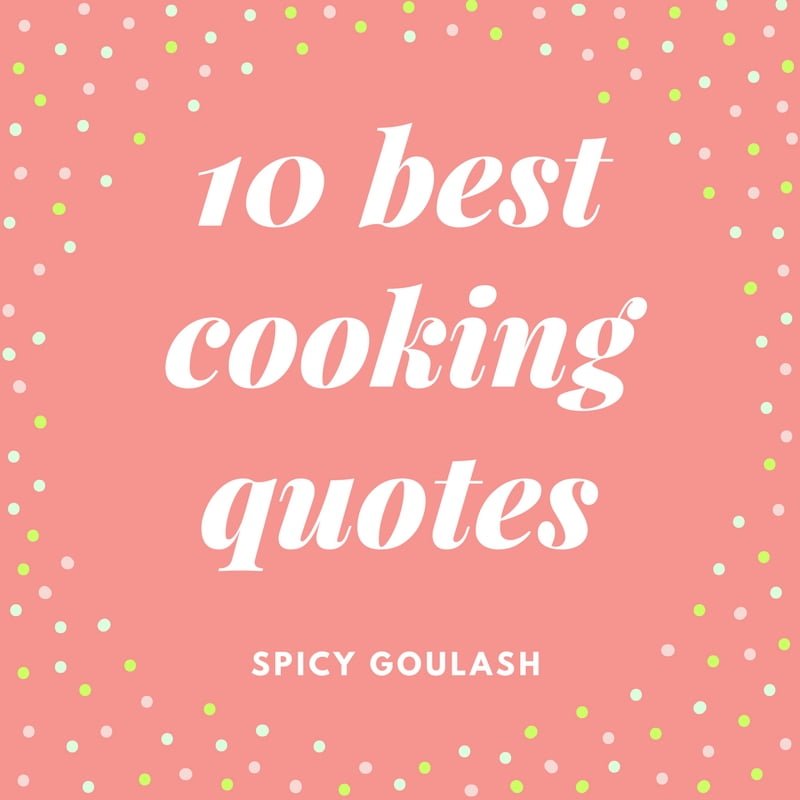 If you are looking for cooking quotes, you've come to the right place. Here are what we think are the 10 best cooking quotes.
Some of them are funny, and others are motivational. And you'll find some quotes from the best cook of all time, Julia Child.
Feel free to share the one you like the most with your friends. Just hover your mouse over the picture and pin it to your favorite motivational quotes board.
Cooking Quote #1
Well, the first cooking quote is somewhat funny, but really full of life. If you really enjoy cooking, you know what this one means.
Homemade with love. In other words, I licked the spoon and kept using it.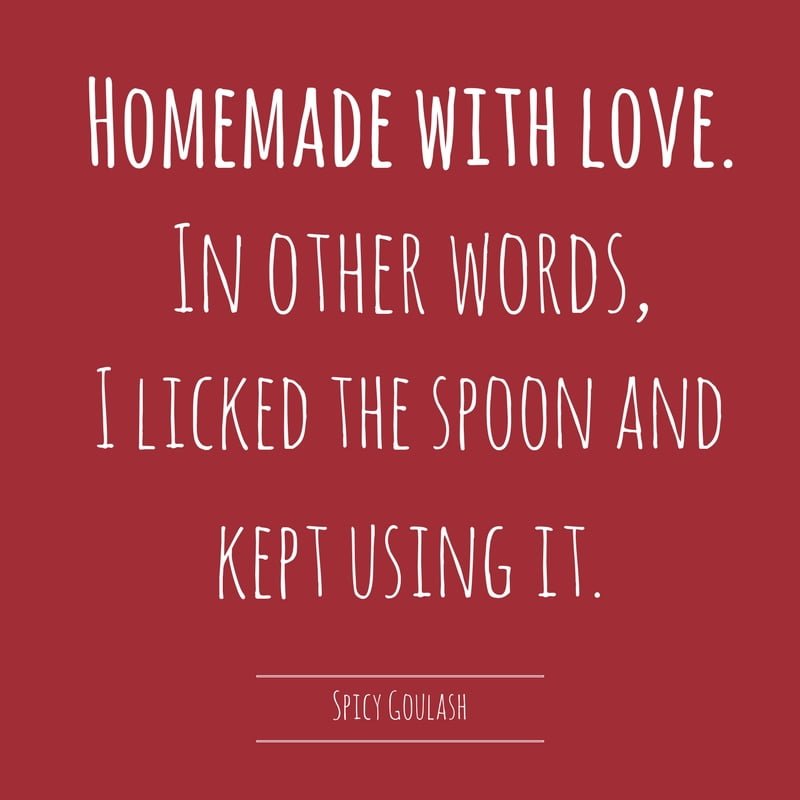 Cooking Quote #2
This is a sweet one, especially for the ladies out there 🙂
Happiness is… watching the man of your life cooking for you.
Cooking Quote #3
Let's see another definition for cooking…
Cooking is love made edible.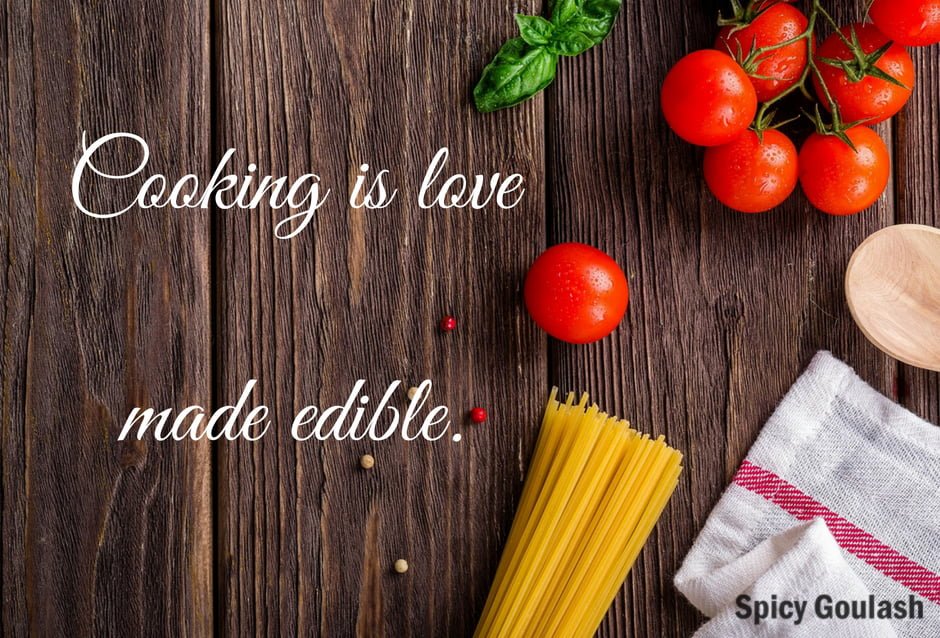 Cooking Quote #4
The secret ingredient is always love.
Cooking Quote #5
Good cooks never lack friends! – old adage
Cooking Quote #6
Eating is a necessity but cooking is an art.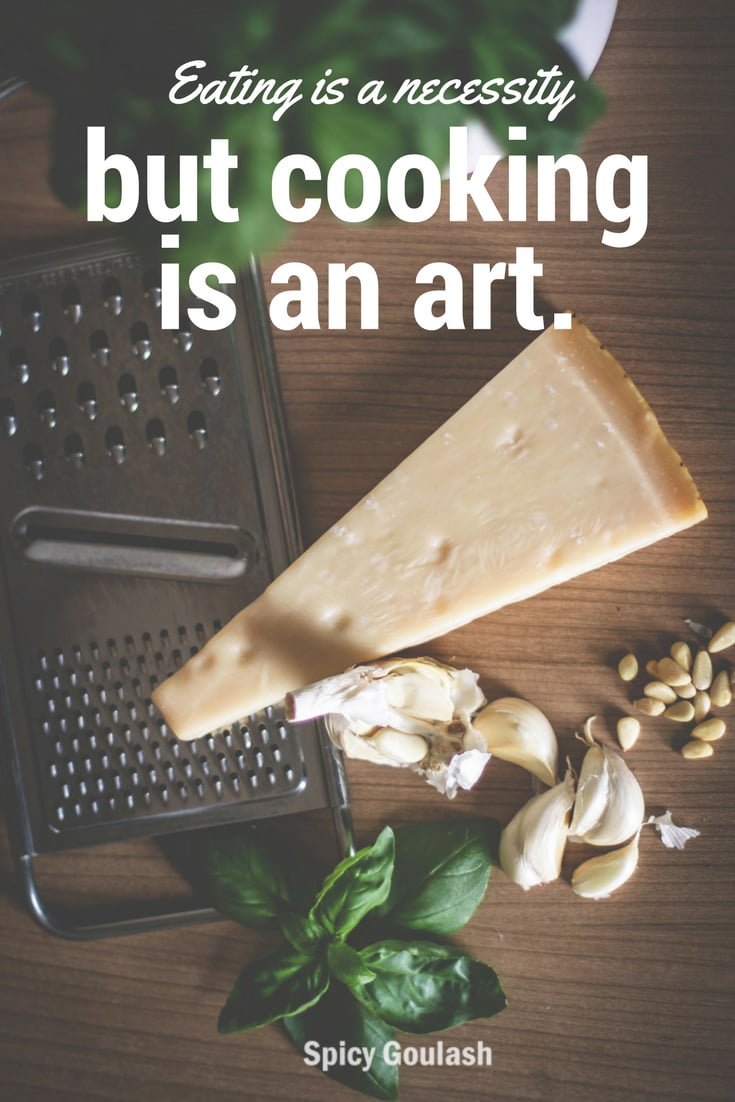 Cooking Quote #7
No one is born a great cook, one learns by doing. – Julia Child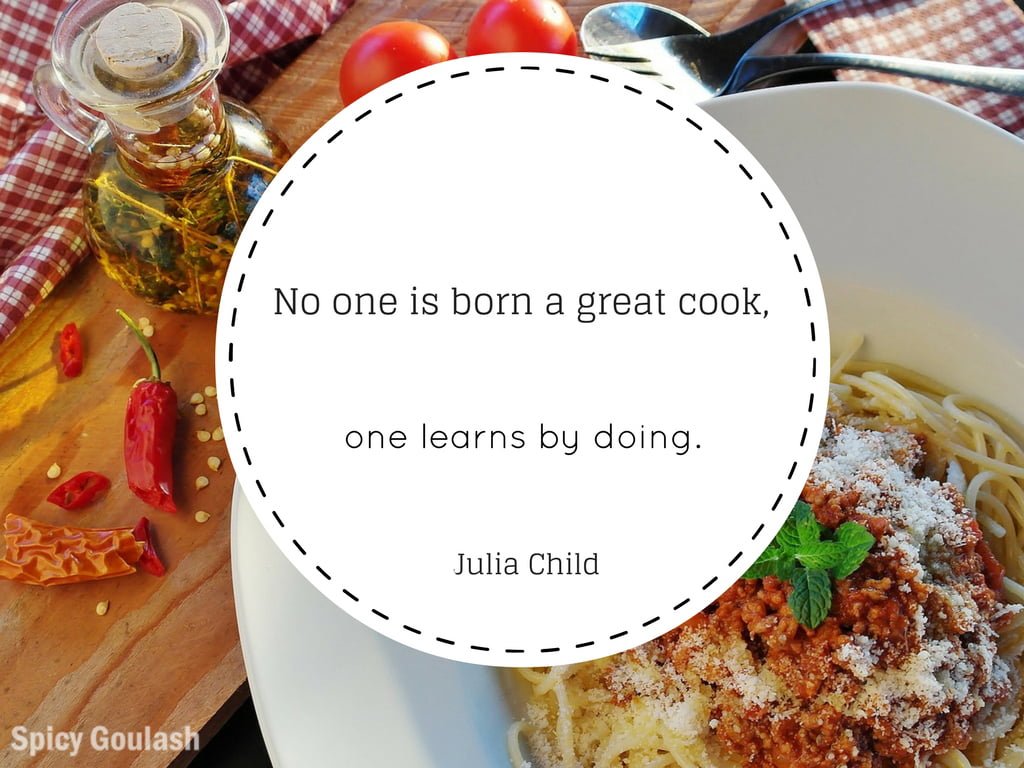 Cooking Quote #8
Food is essential to life; therefore make it good.
Cooking Quote #9
I cook with wine. Sometimes I even add it to the food. – W.C. Fields
Cooking Quote #10
Cooking well doesn't mean cooking fancy. – Julia Child