Budapest Cog Railway is part of the public transportation system in the Hungarian capital. As such, it is one of the cheapest cog railways in the world.
As of the publication of this article, you only need a single Budapest ticket that costs 350 Ft (approx 1.1 EUR or 1.3 USD) to ride the train. Also all public transport passes (daily, monthly, or travel card) are valid.
Budapest Cog Railway in the Buda Hills
Budapest Cog Railway runs in the Buda Hills, from Városmajor to Széchenyi-hegy. Since it has no good connections to the public transportation system, it is mainly used by local or foreign tourists on weekends. (There are plans to extend the line in both directions, thus make it more desirable not only for tourists but also for local people.)
It is indeed a really nice 15 minutes ride, worth trying when you are in Budapest. Take tram line #61 from Széll Kálmán tér (formerly Moszkva tér) to Városmajor, and change to line #60, a.k.a. cog railway.
Széchenyi-hegy is a great place for outdoor activity, with spacious streets, a public park and several playgrounds.
Also you can change to the famous Children's Railway (article coming soon), to make a complete journey in the Buda Hills.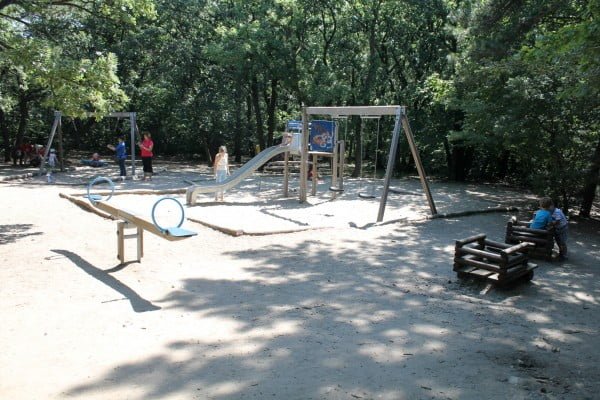 Budapest Cog Railway Timetable
Please check Budapest Cog Railway Timetable on the official site of BKK – Centre for Budapest Transport.
Budapest Cog Railway Terminology
Bdapest Cog Railway is often referred to as Budapest cog-wheel railway in English, using a literal translation from the original Hungarian name, Fogaskerekű vasút.
Also the official name of the cog railway became tram line #60 in 2008, this is how you'll find it in official Budapest public transportation maps.